The 51st National General Convention of the
Progressive Liberal Party
21 -23 October, 2009
Crystal Palace Hotel
Photosgraphs by Peter Ramsay

Mrs. and Mr. Oswald Ingraham, South Eleuthera MP, Glenys Hanna Martin, Englerston MP & outgoing Chair of the PLP, Fred Mitchell Fox Hill MP Mrs. Alex Storr, wife of Deputy Chair of the PLP, Alex Storr, Deputy Chair of the PLP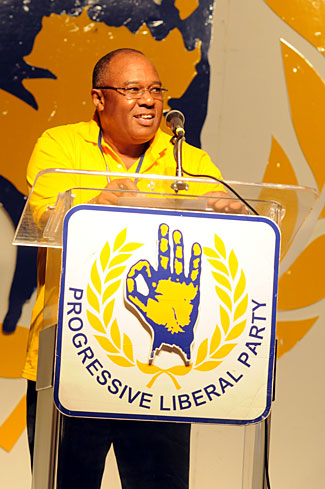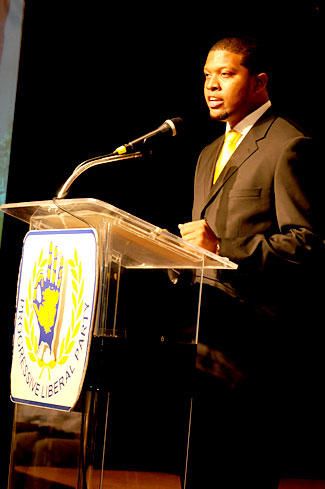 Trustee Valentine Grimes; Young Liberal Chairman Aarone Sargeant


Mrs. and Mr. Ryan Pinder with the wife of former Ambassador to Haiti Eugene Newry, Francoise Newry in the foreground.
Mr. Pinder is one of the new Vice Chairs of the Party.


Kevin Christie in the foreground, brother of PLP Leader Perry Christie with Mrs. Bernadette Christe, wife of the Leader and
Anne Davis, wife of the Deputy Leader Brave Davis with Mr. Davis and outgoing Deputy leader of the party Cynthia 'Mother' Pratt.


Alfred Sears Ft. Charlotte MP, Mrs. Alfred Gray; Mrs. Portia Nottage, Dr. Bernard Nottage MP, Party Officer Melissa Sears


Mrs. Ryan Pinder, Dr. & Mrs. Eugene Newry, Hon. Darrell Rolle, Bishop Samuel Greene

---